It is easy and fun to make seed bombs to start a wildflower patch to attract bees and other pollinators to your vegetable and fruit garden. 
In this article, we will show you some recipes and simple steps to make seed bombs using clay, and even flour and recycled papers.
Seeds
– What seeds are best for seed bombs?
Any seeds can be used to make seed bombs. But it is best to use seeds, such as wildflower seeds, that are not difficult to germinate and that will grow without much care. Also, consider using seeds that will grow into perennial flowers that can attract pollinators to your garden (Check this article for a full list of flowers ranked by popularity amongst pollinators).
Some of the popular choices for seed bombs are:
Red clover (Trifolium pratense)
Lady's bedstraw (Galium verum)
Chamomile (Chamaemelum nobile)
Bulbous buttercup (Ranunculus bulbosus)
Wild thyme (Thymus polytrichus)
Lettuce (Lactus Sativa)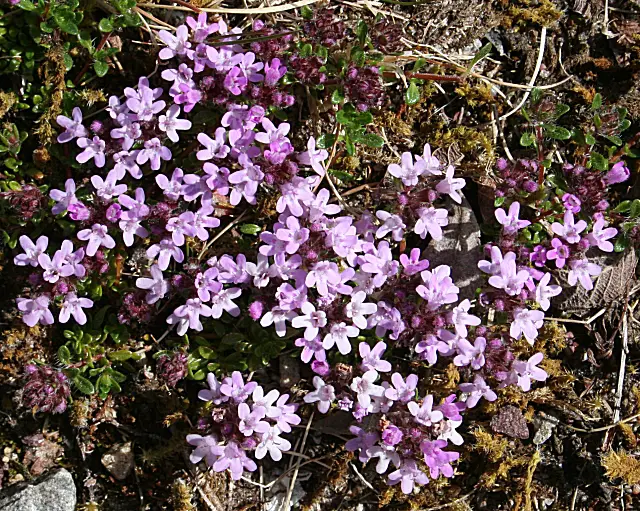 Also, it would be best to use seeds that are native to the place you want to drop the seed bombs so that they can easily adapt to the local weather and growing conditions.
For instance, some flower seeds do well in dry climates, whereas others are better off in humid, subtropical climates.
Check the hardiness zones the flowers can grow when you buy seeds online or in a store.
– How many seeds to put in a seed bomb?
In general, you can put 5 to 10 seeds in each seed bomb.  Too many seeds will prevent the soil and clay from holding them together, and the ball will become crumbly.  Too few may result in a low chance of germination.
For plants with large seeds (e.g. marigold, sunflower, zinnia, and cosmo, you may want to put only a few in each seed bomb.
For plants with tiny seeds, you can put 10 or a generous pinch with your fingers per seed bomb.
Seed bombs with clay
– Recipe with instructions
10 lbs (4.5 kg) of moist potting soil
15 lbs (7 kg) of moist clay
Plant seeds
Mix potting soil and clay in a large bowl.  Pinch some of this mixed substrate to make a ball measuring between 1.5 and 2 inches (4 – 5 cm) in diameter using your hand.
Make an indent in the clay ball and put seeds in there.
Wrap to enclose the seeds inside the ball and form a ball. The soil covering will give the seed balls a natural look so birds and rodents won't easily spot them.
Check if the ball holds together. If not, sprinkle some water over it.
Allow the seed balls to dry for one to two hours, and keep them in a cool, dry place.
– What kind of clay can be used for seed bombs?
You can use kaolinite, smectite, bentonite clay, red clay to make seed bombs.  These types of clay disintegrate slowly, allowing the seeds enough time to germinate.
Bentonite clay retains moisture which helps to hold the seed bomb together.  It also contains minerals such as Calcium, Iron, and Magnesium beneficial to the growth of seedlings.
Regular clay can also work, but it may contain some weed seeds which may spread to the area you drop the seed bomb.
Also, regular clay will quickly decompose once the ball is on the ground and expose the seeds before germinating. 
– Can you make seed bombs without soil?
You can make seed bombs without soil, and use other substrates such as flour, compost, paper instead to hold the seed bomb together (instructions on these later).
But soil provides the seeds with conditions similar to the natural environment and contains minerals such as nitrogen, phosphorous, and potassium, giving the seedlings a headstart in nutrients in the germination process.
Seed bombs with flour
– Recipe and instructions
Ingredients
2 lb (1 kg) of flour
4 lb (2 kg) of compost
2 cups (500 ml) of water
Native wildflower seeds
Tools
Mixing bowl
Plate
Egg tray
Mix 5 parts of compost to 1 part of flour and flower seeds in a bowl. The quantity of soil needed will depend on the number of seed bombs you want to make.
Add small amounts of water while mixing until the color darkens and it becomes sticky.
Roll the dough with your hands to make golf-sized balls.
Place the seed balls on an egg tray to air dry them which can take one or two days.
It is better to drop flour seed bombs before rainfall because they will disintegrate faster compared to those made with clay.
Seed bombs with paper
– Recipe and instructions
Wildflower seeds
Paper (mail, newspapers, colored paper, etc.)
Tools
Blender
Cheesecloth
Strainer
Silicon mold
Tear up the paper into small pieces and put them in the blender.
Pour enough water into the blender to cover the papers for at least one inch and let them soak for a minute. 
Blend the mixture to a mushy paper pulp.  Put 2 to 3 tablespoons of flower seeds into the paper pulp and mix well with your hands.
Put the paper pulp in a strainer lined with cheesecloth. Squeeze and twist the cheesecloth to remove water from the paper pulp.
Put pieces of the paper pulp into a silicon mold or inside a cookie cutter to make seed bombs in pretty shapes.
Put the paper seed bombs on a rack to dry and keep them in a cool, dry place.
– What kind of paper?
You can use recycled paper, tissue paper, old newspapers, junk mail, or documents you no longer need to make seed bombs.
Any type of paper except those with a glossy finish will work because they take too long to decompose, and seeds may not germinate.
If you use colored paper, the paper seed bombs will have attractive colors.
– How to dry paper for seed bombs
You can quickly dry paper using a paper towel and a strainer.
Place the papers in a strainer and swirl it around while pressing hard; all the water will drain off. Complete the procedure by wrapping a paper towel around the wet paper and squeezing it firmly to draw out any remaining moisture.
– How long do paper seed bombs take to dry
Paper seed balls can take 2 to 3 days to dry entirely.  The process can be sped up by putting them out in the sun.
– Do paper seed bombs work?
Paper seed bombs work just as well as the traditional clay seed balls, provided that you blend the paper accordingly and use indigenous seeds to your target area and plant them in the rainy season.
After some time, you will find the once empty place filled with flowers.
How to make colored seed bombs
There are two ways to make colored seed bombs: simply using colored papers when making seed bombs (as mentioned above) and using food coloring.  Below is the method of using food coloring.
– Recipe
0.1 oz (3 g) assorted food color (red, white, yellow, etc.)
3 small bowls (use more for more colors)
Forks for every color
¼ cup milk
Dry clay seed balls
Make clay seed bombs following the same procedures mentioned previously and let them dry properly.
Mix food color and milk into the three bowls and stir well to remove the small clumps.
Drop a seed bomb in any of the bowls of color for a minute. Use a fork to hold it and allow the excess color to drain off.
Dry the colored balls for 4 to 6 hours.
Final words
Seed bombs are extremely easy to make and it is a fun DIY project to make with the children. 

Now that you have made seed bombs, you may want to learn how to plant seed bombs so that you can start a wildflower patch in your yard.
Happy gardening!
Related
Planting Seed Bombs: 11 Common Questions